PHOTOS: Uncle Jesse Loves Glee!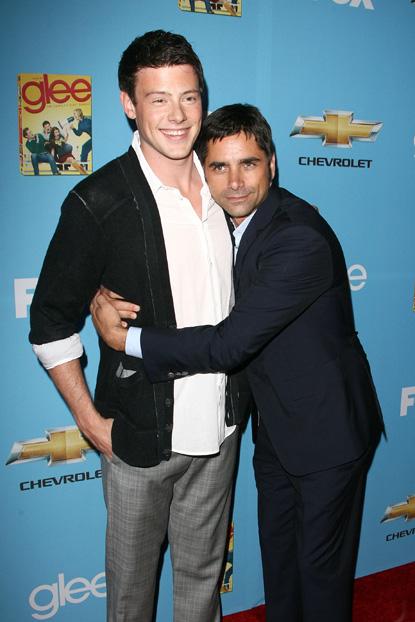 It was a full house at Hollywood's Paramount Studios Tuesday night, when the members of Glee and one of this season's special guest stars, eternally-hunky John Stamos, attended a screening party for the Fox smash hit.
RadarOnline.com has all the photos from the red carpet, which was attended by all of the show's regulars, including Emmy-winner Jane Lynch, gorgeous Lea Michelle and uber-talent Chris Colfer.
Article continues below advertisement
Stamos, 47, makes his Glee debut in the season's second episode (as does Britney Spears) as Emma's dentist boyfriend, Dr. Carl Howell. The actor joked with TV Guide about his involvement in the musical show.
"Just when Will thinks he'll win Emma because he can sing and dance, we find out Carl used to be in an 80s boy band," Stamos said. "I discover Will's chewing his teeth, so the other day I had, like, four fingers in Matthew Morrison's mouth ... poor Brittany has cavities in every tooth ... I can't tell you what character I'm playing, but I will be singing."
Glee returns for its second season September 21 on Fox.