PHOTOS: Miley Cyrus Busted For Driving & Talking On Phone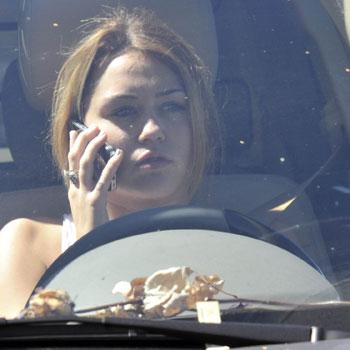 Looks like someone didn't sign Oprah's 'No Phone Zone' pledge.
The Can't Be Tamed singer, 17, was pulled over by a cop for talking on her cell phone while driving in North Hollywood Monday afternoon, and RadarOnline.com has the pics.
The former Disney darling was on her way to a massage parlor at the time she was stopped for violating the California law.
No word if she got a ticket or just a warning, but on a positive note, at least Miley was wearing her seat belt.
Article continues below advertisement
Earlier Monday, she was spotted in a heavy makeup session with her on-again boyfriend Liam Hemsworth.