PHOTOS: Kate Gosselin Shops For Her Chicks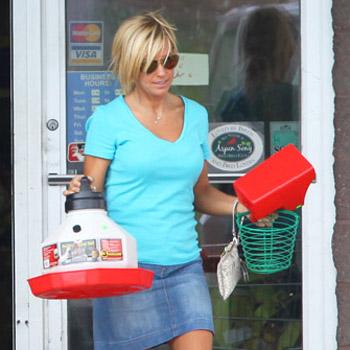 We know what Kate Gosselin is doing this holiday weekend. Check out these photos on RadarOnline.com of Kate stocking up on supplies for her chicken coop!
Kate went to Huber's Feed Store in nearby Myerstown, PA to get all that her little chicks need.
Besides being a great episode for her TLC series, Kate Plus 8, building a chicken coop in their back yard has actually been practical for the Gosselin clan, with Kate using the fresh-from-the-coop eggs in recipes almost daily.
Article continues below advertisement
Kate is still basking in the positive response she got for her appearance with Jimmy Fallon during last Sunday's Emmy awards telecast.
"It was the most fun thing I've done in a long time," she said.
RELATED STORIES:
Kate & The Kids Build A Chicken Coop
VIDEO: New DWTS Line-Up Announced
Gunman In Hostage Stand-Off Warned Discovery Channel To Stop Glorifying Multiple Births