PHOTOS: Kate Gosselin & Her Kids Have A Good Hair Day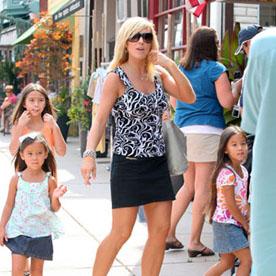 Kate Gosselin is wasting no time in teaching her kids the value of great hair. After all, it was Kate's wacky asymmetrical cut that was one of the things RadarOnline.com first noticed about the TV mom.
On Friday, Kate took all eight of kids to a local hair salon for a beauty outing.
Unlike most kids who scream and squirm when they're getting a hair cut, the Gosselin gang seemed to totally enjoy the outing.
Article continues below advertisement
Of course, a TLC camera crew was along for the ride, and caught all the action for an upcoming episode of Kate Plus 8.