It's The Beginning Of The End For Oprah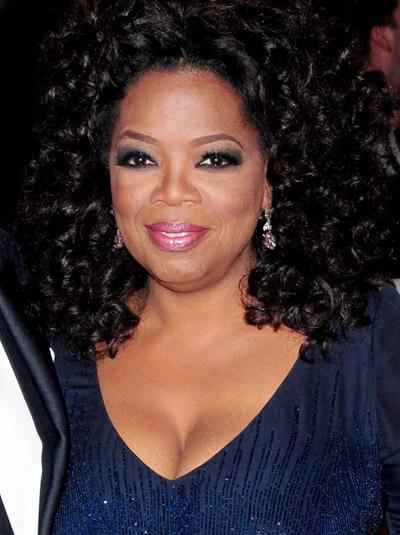 Monday marks the final season premiere for Oprah Winfrey's celebrated talk show, as the daytime franchise wraps up an amazing 25-year run that transformed the Chicago-based personality from a talk show host to a cultural icon and media scion.
Winfrey told the AP that in the show's final year, "You will see lots of surprises for other people, dreams coming true for other people, really honoring the essence of what has made this show work for the past 25 years and that's the viewer.
Article continues below advertisement
"The last season is a celebration of the past 24 years," she said. "For me, it is about holding a place of reverence and honor for the people who made this possible for me: that would be the viewers."
Among the most memorable moments of the show's past quarter-century: Winfrey emerging to show her svelte figure after shedding 67 pounds in 1988; Winfrey giving cars to every member of her studio audience in 2004; and Tom Cruise frenetically jumping up and down on her sofa to celebrate his marriage to Katie Holmes in 2005.
VIDEO: Oprah's Teary Goodbye Announcement
"I'm learning more about that and being more accepting of what that has been as I look over these 25 years and prepare to go into the last season -- hearing stories about how the show has affected people's lives over the years," Winfrey said.
Oprah An Unappreciated Prophet, Says Stedman Graham
Winfrey, 56, announced last November that this season will be her last. She will launch her new Oprah Winfrey Network on cable New Year's Day.