PHOTOS: Heidi Montag & Spencer Pratt Caught Kissing At Zoo!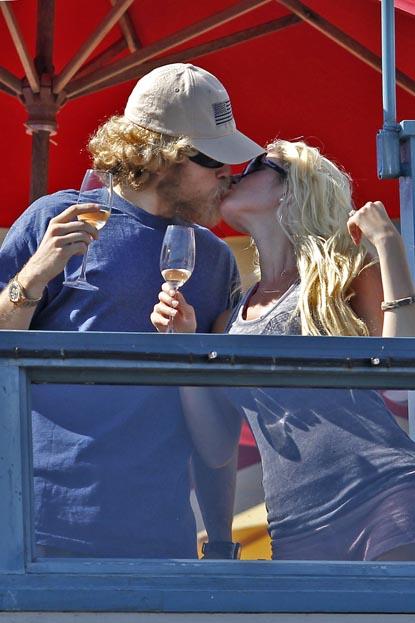 Divorce, what divorce?
Heidi Montag celebrated her 24th birthday with husband Spencer Pratt in Santa Barbara, California Wednesday, and for a "divorcing couple," it sure looks like these two are back on.
The bearded Pratt and busty Montag were snapped kissing and holding hands as they enjoyed a beautiful day at the Santa Barbara Zoo in these brand new shots obtained by RadarOnline.com, before heading out to the Santa Barbara Pier with pals for a sumptuous seafood feast.
Article continues below advertisement
The Hills stars are back in the states after a fiasco last weekend in Costa Rica, where Pratt was held by authorities for more than 12 hours after airport officials found two handguns in his luggage.
Montag told the AP Monday that the experience might have put their pending divorce on the back-burner.
"As far as I'm concerned the last thing in the world after everything we have just been through is to go through with this divorce," Montag wrote. "But we are just taking life second by second."