PHOTOS: Derek Jeter & Minka Kelly Have Love Match At US Open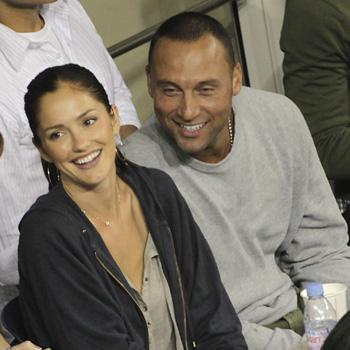 Derek Jeter and Minka Kelly spent Saturday watching the U.S. Open, and Radaronline.com has the photos of the cute couple for you.
The NY Yankee slugger and the Friday Night Lights actress were both dressed super casual for the tennis-viewing date. They even color-coordinated with their gray tops! What is it they say about couples who have been together a long time dressing alike?
The couple watched Novac Djokovic beat USA's James Blake at the Billie Jean King Tennis Center in Queens, New York.
Article continues below advertisement
The Yankee shortstop got a birthday kiss at home plate from Minka last June, two years after they began dating.
Last year he began construction on what will be the largest private home in the entire Tampa, Florida area. That's some love nest!
RELATED STORIES:
Derek Jeter Building Mega-Mansion In Florida
The Yankees Are DKNY Men