PHOTO: The New American Idol Judges -- Nigel Lythgoe Tweets Team Pic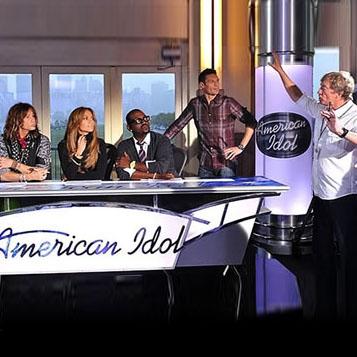 American Idol's returning executive producer Nigel Lythgoe Wednesday Tweeted the very first photo of the new panel of judges at work.
"It's great to be back on American Idol. The judges were great," Lythgoe wrote as a caption to the picture.
This was the first time we've seen Jennifer Lopez and Steven Tyler sitting at the judges' table, along with Idol vet Randy Jackson. Lythgoe and Ryan Seacrest are also pictured - standing at the side.
Article continues below advertisement