Ohio Officials Apologize To Crystal Bowersox For Confidentiality Breach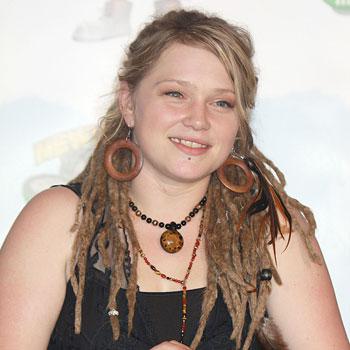 Ohio native Crystal Bowersox found out her privacy was violated after state officials told the American Idol runner-up that more than six employees from varying police and court agencies had checked her confidential records as her star rose on the Fox hit last spring.
VIDEO: Lee DeWyze Wins American Idol!
"You feel violated … but I guess it comes with the territory," Bowersox told her hometown newspaper, The Toledo Blade, on Wednesday.
Article continues below advertisement
"Its completely disgusting that someone would do that to anyone. Not just a celebrity, but anyone. I'm not really sure what their motive was.
VIDEO INTERVIEWS: Crystal Bowersox Soars On First Night Of American Idol Finale
She added, "Part of this whole American Idol thing and being thrown into a spotlight, people are going to get curious.
"But I don't think any of the people who participated in it would have wanted it to happen to them or their family members. That's disgusting. What if somebody went and did that to their child or sister? Its really saddening and disappointing."
VIDEO: Crystal Bowersox Shines On First Night Of American Idol Finale
Bowersox received a formal letter of apology from Ohio Department of Public Safety in July, but said that her father hadn't told her the disconcerting news until she recently returned from the show's summer arena tour.
Bowersox, defined by her natural, bluesy style, received rave reviews for her renditions of Janis Joplin's Me and Bobby McGee and Alannah Myles' Black Velvet in her strong run on the show this year.