MUG SHOT: Floyd Mayweather Jr's Pretty Boy Mug shot, 'Say Cheese! '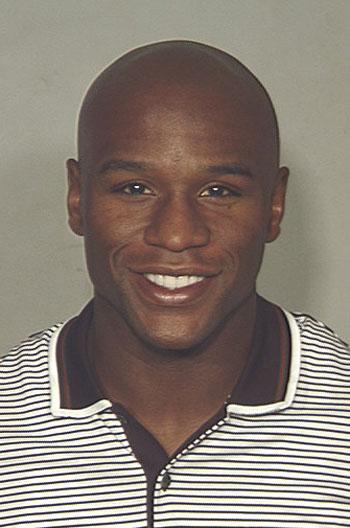 Floyd Mayweather Jr. isn't letting a little thing like being arrested get him down -- at least you wouldn't think so looking at his mug shot.
RadarOnline.com has obtained the boxer's booking photo following his surrender on Friday morning on a theft charge stemming from a domestic violence complaint filed by his ex-girlfriend.
With his bright eyes and toothy grin, Mayweather looks more like he's posing for his high school yearbook photo than a mug shot.
Article continues below advertisement
Mayweather has been charged with one count of Grand Larceny. He was booked in to the Clark County Detention Center following his arrest and posted the $3000.00 bail shortly after.
Read The Court Papers
The Grand Larceny charge is a result of claims made by the ex-girlfriend and mother of his three children, Josie Harris, that the boxer stole her iPhone.
Harris also filed a complaint with police and sought an order of protection on Thursday alleging Mayweather pulled her hair, punched her in the head and twisted her arm as she begged for their children to call 911.
Mayweather may face an additional charge of battery domestic violence.
The case has been turned over to the Clark County District Attorney's office that will evaluate the evidence and determine if he should be charged.
"Please order Floyd Mayweather to not try and contact me," Harris wrote in the application.
"Floyd has threatened to have other people do harm to me as well and if there is a way I can be protected from that please help me."
Undefeated Mayweather has been arrested on numerous occasions on battery and assault allegations.
In 2005 he was acquitted by a jury after being accused of attacking Harris outside a Las Vegas nightclub.