Mariah Carey's Head-Turning Los Angeles Arrival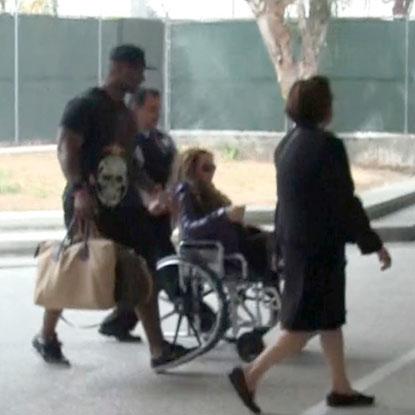 Mariah Carey likes to make a statement wherever she goes and she definitely turned some heads with her recent arrival at Los Angeles International Airport.
The songstress, who has yet to publicly confirm the news that she is expecting her first child with husband Nick Cannon, was wheeled to her car as a helper carried her bags. With her perfect curls intact, she took cover in a dark jacket and matching dark sunglasses.
Article continues below advertisement
At LAX, all major scheduled airlines servicing that airport provide wheelchair assistance on request.
Carey recently slipped on stage during a concert in Singapore but handled the gaffe with grace. She summoned an assistant to take off the offending stiletto heels which caused the fall- all while continuing singing!
She finished her ninety minute set barefoot. The Grammy award winning singer later took to Twitter to thank her fans.