'Lovesick' Madonna Stalker Busted Twice In Four Days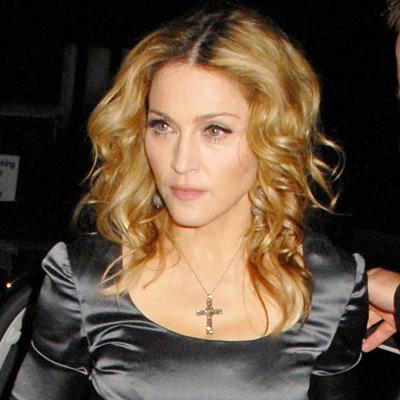 For the second time in four days, a 59-year-old retired firefighter has been arrested outside Madonna's posh apartment on New York Upper West Side, where the man displayed creepy signs professing his love for the Material Girl, and RadarOnline.com has details.
Police arrested Robert Linhart on Monday, and took him to the local station house.
"Madonna, I need you," said a sign strapped to the top of Robert Linhart's SUV. "Tell me yes or no, " another sign said. "If it's yes, my dream will come true. If it's no, I will go. XXX."
Article continues below advertisement
LONG LOST PHOTOS: Madonna - Before She Was Famous
Linhart was charged with criminal weapons possession (he was carrying a Leatherman knife and a pocket knife), as well as disorderly conduct, making graffiti, possessing a graffiti instrument and resisting arrest. Witnesses said Linhart stalked Madonna's apartment for several days.
This isn't the first time, Linhart has allegedly stalked the pop icon. Police busted him just last Saturday on charges of obstructing governmental administration, disorderly conduct, criminal mischief and resisting arrest. "We thought he was homeless. But then we saw he had a car," said Angel Melendez, a security guard in Madonna's neighborhood.
Linhart's Toyota SUV contained artist equipment, a firefighters' uniform and a Paris tour guide. One of his signs suggested he traveled widely to stalk the pop star. It said he saw Madonna "this year" in Prague (she gave a concert there in 2009) and added, "Meet me, please."