Lady Gaga To Rally Against 'Don't Ask Don't Tell' In Maine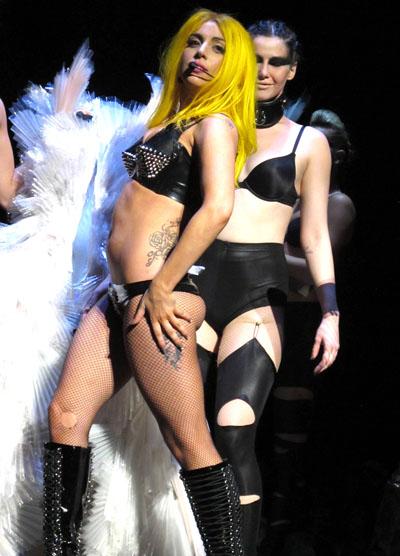 Lady Gaga's crusade to eliminate the "Don't Ask, Don't Tell" policy, which bans openly gay people from serving in the military, continues with a rally at Portland, Maine's Deering Oaks Park Monday afternoon at 4 pm PT, RadarOnline.com has learned.
The Poker Face singer will lead the rally in anticipation of Tuesday's U.S. Senate vote on a defense bill that includes a stipulation to repeal the 17-year-old law.
Article continues below advertisement
"Meet me in Portland, Maine... to help repeal #DADT," Gaga Tweeted of the gathering, which is sponsored by Service Members Legal Defense Network, a group opposing the ban. "I'm holding a Rally + speaking live in Deering Oaks."
In a video posted to her YouTube page last week, Gaga said the policy has caused more than 14,000 dedicated service members to be discharged from the armed forces, including 400 under President Barack Obama's watch, adding that she feels the techniques employed by the military (to determine if their people are gay) aren't above board.
"Ultimately, the law is being enforced using gay profiling," Gaga said," and gay soldiers have become targets.
"I am here to be a voice of my generation, not the generation of the senators who are voting, but the youth of this country," she said. "The generation that is affected by this law and whose children will be affected. We are not asking you to agree with or approve the moral implications of homosexuality, we're asking you to do your job: To protect the constitution.