Lady Gaga 'Not Fooling Me, She Was Not A Misfit' - Former Classmate Claims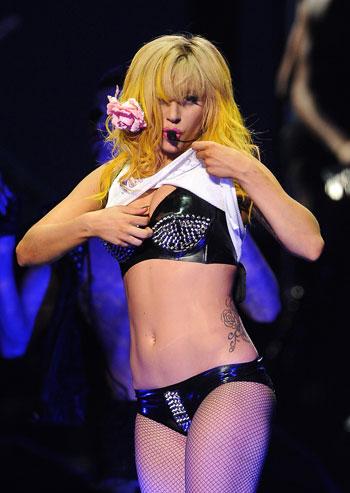 Born Stefani Germanotta, she has evolved into the most iconic pop star of the 21st century known as Lady Gaga, but some people are stepping forward to claim her image is a hoax.
In Maureen Callahan's much-anticipated tell-all book, Poker Face: The Rise and Rise of Lady Gaga, former classmates knock Gaga, saying she was not the "freak" she says she was but that she was "normal."
"When she says in interviews, 'I live and breathe fashion' – she may be fooling other people, but she's not fooling me," said Jon Sheldrick who knew Gaga when she attended New York University.
Article continues below advertisement
"I don't mean to sound demeaning, but she was really normal. She wasn't super-outspoken or into really edgy clothes. She was wearing T-shirts and sweatpants and sh*t. She was not a misfit."
The book goes on to describe Gaga as a "fresh-faced girl, perpetually smiling, surrounded by other, perpetually smiling young girls" during her years at Covent of the Sacred Heart, an exclusive all-girls Catholic school also attended by Paris and Nicky Hilton.
"I'm a friend of hers on Facebook still; she still has her original profile up. She only has, like, four hundred friends," said Seth Kallen, fellow musician at NYU.
"At first it was like, half her Lady Gaga pictures and half normal pictures. I remember having a sort of revelation – 'Wait a minute, she's getting extremely famous.' And I checked her Facebook profile, and the normal pictures disappeared."