Katie Holmes Gets Her Calvin On At New York Fashion Week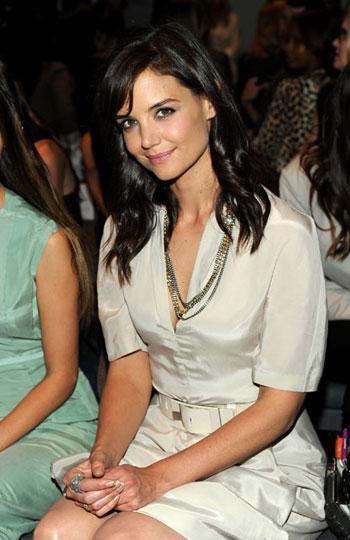 Katie Holmes made time out of her busy schedule to hit Mercedes-Benz Fashion Week on Thursday afternoon in NYC, looking better than ever! The fashion-savvy supermom sat catwalk-side at the Calvin Klein Spring 2011 runway show, next to a slew of celebs including Isabel Lucas, Kerry Washington and Julianne Moore.
PHOTOS: Katie Holmes Hit The Calvin Klein Show At New York Fashion Week
Wearing a stone-colored belted frock and towering heels, Katie looked absolutely gorgeous and glowing as she took in the iconic designer's latest monochromatic collection of crèmes, blues and reds.
Article continues below advertisement
She even made some time for the Devil herself, Anna Wintour, who sat across the runway from her, before heading backstage to say hello to Calvin Klein designer Francisco Costa.
See Katie's fab fashion week look by checking out the gallery!