Jenny McCarthy: I Wish I Had A Sex Tape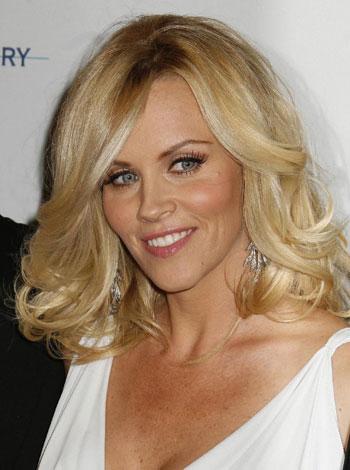 While many top celebrities lament about the perils of over-exposure, Jenny McCarthy recently bemoaned that she has yet to show enough skin. In a recent interview, the hilarious blonde opened up about her sex life, complaining that she has yet to document her most intimate moments.
"No I don't have a sex tape and I'm kind of upset that I don't. You know why? 'Cause I'm really good," she told Access Hollywood's Billy Bush.
Article continues below advertisement
The 37-year old mom is in the midst of publicizing her sexy new tome, Love, Lust & Faking It: The Naked Truth about Sex, Lies, And True Romance which gets into some heated issues like bisexuality. McCarthy admits to having sexual experiences with both women and men.
"Me being a Playmate? Of course. Being around naked women, something is going to happen," she said when asked if she likes women. "Yeah, I've played around."
McCarthy, who broke up with longtime boyfriend Jim Carrey earlier this year, says that she's even more virile now than ever.
VIDEO: Jenny McCarthy Reveals Hairy Playboy Shocker To Oprah
"I mean, mind you, as we get older, I've noticed, now being 37, I'm much more horny than I was in my 20s," she said. On a horny scale of one to ten, McCarthy said she is "about a 9.8."
Speaking of scales, she also gave her opinion on male endowment: "Size definitely helps, but the thing is, you don't need big. Average is awesome. Standard issue is awesome!"