Jennifer Aniston and John Mayer Reunion Rumor A "Work Of Fiction"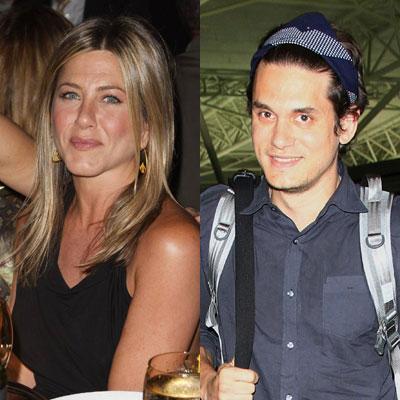 For now, it's not a third time's the charm for Jennifer Aniston and John Mayer. Reps for the two have squashed the idea that the couple has rekindled their on-and-off romance.
"The rumor is a work of fiction," Aniston's rep told People.
"Jennifer is not romantically involved with John Mayer." A rep for the singer echoed the sentiment.
The two set tongues wagging when Aniston was seen at Mayer's concert in Atlanta earlier in the month. The actress is shooting her next movie Wanderlust in Georgia with Paul Rudd. She was spotted in work-out clothes and a baseball cap visiting the singer backstage after his performance.
Article continues below advertisement
"She looked gorgeous and seemed to be really enjoying herself. She and John laughed a lot," a source told RadarOnline.com.
Afterwards, the two, along with several people connected with his tour, headed back to a hotel for an impromptu after party.
RELATED STORIES:
EXCLUSIVE: Jennifer Aniston & John Mayer's Atlanta Hook-Up