Heroes' Ali Larter Lets It Slip: She's Expecting A Boy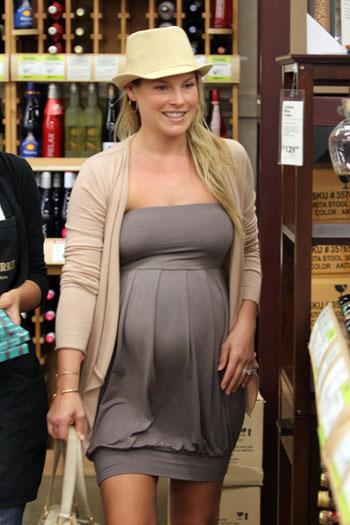 Heroes hottie Ali Larter is expecting a boy.
The 34-year-old blonde beauty let the good news accidentally slip during an interview with FOX411.com on the promotional trail for her upcoming release, Resident Evil: Afterlife 3D.
Ali Larter Shops For Baby Boy Clothes
Asked about video games, Larter replied: "I'm not a gamer, I'm not someone who can sit at the computer and figure out these games -- it takes a different kind of genius to get to the different levels and get through the different doors.
Article continues below advertisement
She was then asked if her unborn kid would be into video games, to which she pointed to her bulbous belly and said, "Well, after watching these movies and hearing all the gunfire I don't know what he's -- it's -- going to turn out like."
Don't forget, RadarOnline.com reported July 22 that the Varsity Blues beauty was seen browsing for baby clothes -- blue ones, at that! -- at Beverly Hills boutique Marie Chantal.
Larter celebrated her first wedding anniversary last month with her husband, Hayes MacArthur.
Resident Evil: Afterlife 3D hits theaters September 10.