Exclusive
EXCLUSIVE: Snooki Calls Ex-Boyfriend A "Fame Whore"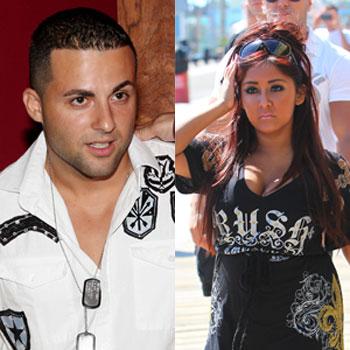 Snooki has fired back at the story she was dating and in love with Jeff Miranda and RadarOnline.com has the exclusive email, angrily denying her relationship with the Iraq war veteran.
"I am not happy with you and the cover you did with stalker jeff," Snooki wrote in an email to Steppin' Out Magazine editor Chaunce Hayden and exclusively obtained by RadarOnline.com.
READ THE EMAIL HERE
The Jersey Shore star is apparently furious about her boyfriend proposing to her on the cover and even denied that they were ever a couple!
Article continues below advertisement
She slammed their so-called relationship in the email, writing "the kid that I knew for a day who obviousy (sic) is a fame whore."
"Fame whore" is exactly what Snooki's former co-star Angelina called Jeff Miranda before she threw a microphone at him last week, which RadarOnline.com exclusively reported.
The denial and name calling apparently took her ex by surprise.
"I just realized, Nicole f--king used me for the show and threw out fake feelings to make me look like a creep on the show when I called the house," Miranda wrote in an email to Chaunce Hayden.