Exclusive
EXCLUSIVE: Reggie Bush's Girlfriend Offered $1 Million For Porn Film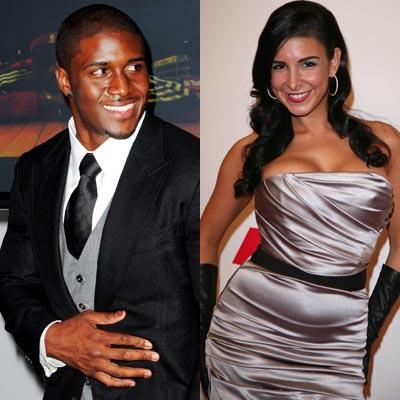 She has been compared to Kim Kardashian, and now Reggie Bush's new girlfriend could be mirroring the reality TV star in more ways than one.
RadarOnline.com has learned that sexy Latin singer Mayra Veronica has been offered more than $1 million to make a porn film.
"The amount is exceedingly tempting," said a source close to the situation. "Mayra has dabbled with racy shots, but has never done any fully nude pictorial, much less a video."
Article continues below advertisement
Kim became a star after her ex, Ray J, released a homemade sex tape of the pair in 2007.
Later that same year, Kim struck up a romantic relationship with Reggie, who stuck by her side during the drama, but they split a few months ago.
Mayra is a successful Cuban-born model who has starred on the cover of magazines including FHM and Maxim.
Her new hit single, If You Wanna Fly, has been on the Billboard charts for 15 consecutive weeks, the second longest of the year.
But don't expect her to accept the $1 million offer.
"She says she has no plans to produce such a tape, not for all the money in the world," the source told Radaronline.com. "But the offer is so high; some of her friends think she might break."
Mayra and Reggie met in 2006 at Cedars Sinai Sports Spectacular in Los Angeles, but when the New Orleans Saint's running back began dating Kim, they simply remained friends.