EXCLUSIVE: OC 'Real Housewife' Goes To Court To File Restraining Order Against Estranged Husband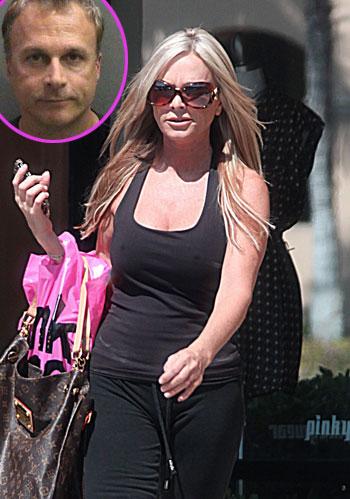 The personal life of Real Housewife of Orange County star Tamra Barney is going from the small screen to the courtroom Thursday morning where she and her attorneys are trying to file a temporary restraining order, or TRO, against her estranged husband Simon.
"She's attempting to file the TRO and waiting for the judge to sign off on it," sources inside the courthouse told RadarOnline.com.
Tamra arrived at the Orange County Superior Court Thursday wearing a black pantsuit and in good spirits alongside her two attorneys and a Bravo TV crew.
Article continues below advertisement
Simon is not there, but he is instead being represented by his attorney.
All parties involved are currently behind closed doors.
This latest legal action for the estranged couple comes after Simon was arrested early Tuesday morning on a domestic violence charge after he allegedly threw a retractable dog leash at Tamra which apparently hit her when she arrived to their Ladera Ranch, CA home where Simon was taking care of the couple's dog.