Exclusive
EXCLUSIVE PHOTOS: Jersey Shore's Angelina Before She Was Famous - 'Sweet And Innocent'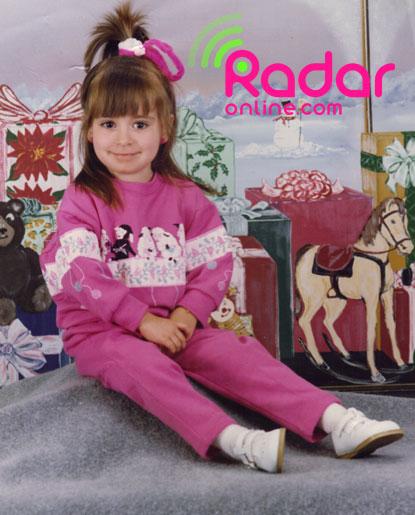 Italian beauty Angelina Pivarnick is a wild partier and resident punching bag on the Jersey Shore - a far cry from the adorable little girl she once was.
RadarOnline.com has uncovered some exclusive photos taken of her long before any signs of reality stardom and nights of partying started to show.
"She was her mom's baby doll," said a friend about the 2-month-old Angelina. "She was just such a good baby."
Article continues below advertisement
An innocent Angelina is pictured in her little car seat, wearing a tiny red and white frilly outfit with the word 'Dolly' written across it.
It's true - this family friend is talking about the same Angelina we all know from the uncivilized, absurdly popular Jersey Shore reality show.
In another picture, a smiling 3-year-old Angelina is dressed in a Halloween costume ready for her Foresight pre-school play in Staten Island, New York.
"She already loved being on stage and in front of the cameras," said her friend, who told us Angelina's grandparents were constantly taking photos of her.
"She just got so used to it, and really knew how to ham it up."
By age 11, she was known as 'Glitter Girl' at her middle school.
"She always dressed really cute, in colorful hair clips with sparkly glitter on her face," the friend told RadarOnline.com.
In eighth grade, a clean-cut Angelina is pictured wearing simple shorts, sneakers and a navy blue sweat shirt; a far cry from the sexy club-wear she sports today.
"She was really sweet and innocent all through middle school, and by high school she was Miss Popular," said her friend.
"And even though people see her as the outcast on the show, she has tons of friends."
RELATED STORIES: