Exclusive
EXCLUSIVE NEW DETAILS: 'Devastated' Paris Hilton Still In Japan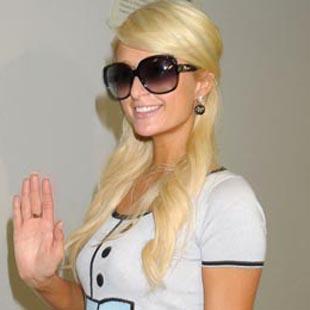 Paris Hilton is making her very first public comment about her detainment in Japan late Tuesday local time, RadarOnline.com is exclusively reporting.
A spokesperson for Hilton released the following statement to RadarOnline.com: "Paris Hilton was delayed by immigration authorities at a Japanese airport this evening after arriving for business obligations planned many months earlier.
"Paris was contractually bound to her business trip and didn't want to let down her brands and many Asian fans. She intended on fulfilling her contract and is trying hard to do the responsible thing, but this is beyond her control. She is very disappointed by tonight's events."
Article continues below advertisement
As RadarOnline.com was first to report, Hilton was detained by authorities upon her arrival in Japan late Tuesday, one day after she appeared in Las Vegas on charges related to her drug-related arrest last month.
Hilton was all smiles when she arrived in Japan on a chartered jet along with her sister Nicki (who had no problems getting in and out of the airport). Immigration officials in the country detained Paris for six hours, asking her questions about her recent run-ins with the law.
All of the socialite's promotional events have been canceled as well. Prior to leaving for Japan, Hilton had Tweeted Monday she expected to "debut her Fall/Winter Collections" in Tokyo Wednesday.
Hilton's recent woes began on August 26 when authorities in Las Vegas pulled over the Cadillac SUV Hilton and her boyfriend Cy Waits were riding in, claiming they smelled marijuana. After Waits was taken into custody on suspicion of misdemeanor driving under the influence of alcohol or drugs, police said they found cocaine in Hilton's purse.
Hilton on Monday received two six-month suspended jail terms in connection with the cocaine incident, as well as $2,000 in fines, 200 hours of community service and mandatory entry into a substance abuse program. Immigration officials at the airport told Jiji news agency that an individual with a suspended jail term needed "special reasons" to enter Japan.