EXCLUSIVE: Paris Hilton Arrives In Japan Wednesday After Cocaine Plea Deal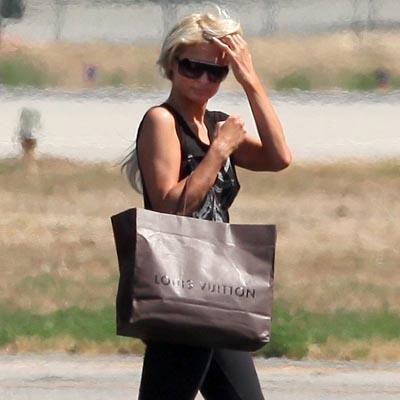 Paris Hilton is getting back to work with an overseas business trip to Asia, that had been planned months before her arrest for cocaine possession, and subsequent guilty plea to misdemeanor charges, RadarOnline.com has exclusively learned.
Hilton will be in Tokyo on Wednesday to unveil her fall/winter collection which includes handbags, watches, and her new fragrance, Tease.
A source close to the hotel heiress tells us, "Paris has taken full accountability for her actions, and went to Las Vegas ahead of her scheduled arraignment date which had been scheduled at the end of October. She is taking it all very seriously, and is focusing on her future. Paris has already contacted her doctor to set in place her counseling. She will also be setting up her community service upon her return to the United States."
Article continues below advertisement
One of the highlights for Paris' trip will be the opening of a new Paris Hilton store in Indonesia. This will be the seventh retail store Paris has; most are in Asia.
The insider goes on to say, "Paris wanted to get back to work immediately. She didn't want others that rely on her for business purposes to suffer because of her recent actions. Paris wouldn't cancel this trip, it was very important to her to fulfill her obligations. Paris' brands have all supported her and stuck by her through this and when she found out the court date got moved, Paris wanted to keep the business trip. Paris didn't want to postpone and let down the people who have been working so hard to plan this trip for six months."
Under terms of the plea, Paris will be on probation for the next year, must undergo intensive treatment program, and perform community service.