Exclusive
EXCLUSIVE: Octo-Mom Doctor Going On Trial, His Delay Request Denied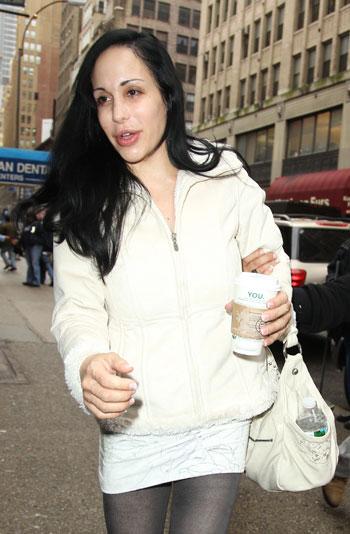 Dr. Michael Kamrava, the doctor accused of "gross negligence" for implanting Octo-Mom Nadya Suleman with the embryos that resulted in the birth of her octuplets in 2009, has been denied a request to continue his hearing and will go trial on October 18, 2010, RadarOnline.com has learned exclusively.
The Medical Board of California filed the accusation against Dr. Kamrava in December 2009. The American Society for Reproductive Medicine revoked Dr. Kamrava's membership in September 2009. They recommended that no more than two embryos should be transferred to women younger than 35. Nadya was 33 when she gave birth to the octuplets.
Article continues below advertisement
Read The Court Documents Here
Dr. Kamrava's lawyer submitted a list of 12 witnesses, including Dr. Kamrava himself, according to the Preconference Hearing Order from September 3. He may also have two employees, three patients, five colleagues and one expert witness testify on his behalf. The names of his witnesses were not released in the court documents.
The Medical Board listed just two witnesses, a senior investigator and an expert. "If they are saying he transferred too many, he didn't do anything wrong," Nadya told RadarOnline.com exclusively in May.
PHOTOS: Angelina Jolie Visits Pakistan
The Board also said Dr. Kamrava used gross negligence by not referring Nadya for a mental health evaluation. "I've never heard any of that before and that's their subjective use," she said. Nadya began her first fertility treatments in 1997 and told RadarOnline.com, "They didn't do it back then."
EXCLUSIVE INTERVIEW: Octo-Mom's Mom Says My Daughter Is Insane
Nadya has 14 children, the octuplets and six older children, all of whom were conceived via in-vitro fertilization. She claims they all have the same sperm donor father.