Exclusive
EXCLUSIVE: NJ Housewife Teresa Giudice 'Doesn't Want To Be On The Show' With Sister-In-Law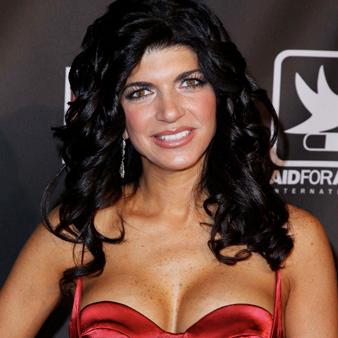 Teresa Giudice is having more than just financial problems. Her sister-in-law Melissa Gorga has been asked to join the Real Housewives of New Jersey next season and Teresa is irate, RadarOnline.com has learned exclusively.
"When Teresa got word that her sister-in-law was asked to be part of the show she said, 'If she's going to be on the show, then I'm not going to do it," a family source told RadarOnline.com.
Article continues below advertisement
RadarOnline.com broke the news Thursday that Melissa is scheduled to be on the show next season.
"Teresa and Melissa don't get along…They don't speak," a Giudice family friend added. "She doesn't want to be on the show with her…I don't think that she's made her final decision and told them Bravo that yet."
It's hard to imagine Teresa walking away from the payday of a hit show, and one thing's for sure, fans will love the controversy between the battling in-laws.
The family friend added: "I think they'll probably just bring more drama, and if Teresa is on the show it would be a competition. They've always been in competition.
"Melissa will stand up to her on TV. She's a nice woman, but Melissa will give her a run for her money if Teresa busts her balls."
A source close to Gorga added: "I don't believe she'd want her brother and sister-in-law on the show. She'd rather do it without family. But it's up to Bravo, not Teresa."
Article continues below advertisement
Now Teresa is drawing a line between herself and her sister-in-law: she has not signed a contract for next season.
"Teresa is holding out now," the family source said. "But she wants to be part of the show so I'll bet she'll sign in the end."
A rep for the show told RadarOnline.com: "We have announced that the show is coming back, but have not made any announcements about casting yet."
RELATED STORIES: