Exclusive
EXCLUSIVE: NJ Housewife Husband Joe Giudice's License Revoked For Two Years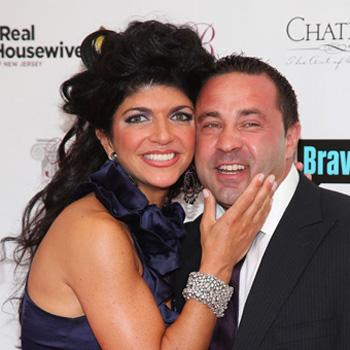 The Real Housewives of New Jersey star Teresa Giudice's hubby Joe shouldn't expect to get behind the wheel of a car any time soon following his release from jail.
After his latest run-in with the law –- which landed him behind bars on Monday -- RadarOnline.com has learned that the burly reality-TV dad won't be getting his drivers license back until 2012.
Furthermore, he will be forced to install an Ignition Interlock Device in his car which acts much like a breathalyzer.
Article continues below advertisement
It's been a year of setbacks for the Giudice family, after already having filed for bankruptcy.
In January Joe was charged with driving under the influence when he crashed his car into a telephone pole. After being treated at the hospital, he was released to the police due to outstanding warrants.
Joe was fined $864, had his license revoked for 12 months and was sentenced to 30 days of community service.
MORE ON:
Celebrity Justice
According to the New Jersey Department of Motor Vehicles, Joe had his license suspended again in April for "racking up too many points" -- with his record showing a whopping 44 points.
As previously reported by RadarOnline.com, Joe was pulled over again on May 17 for driving with a suspended license, which led to a judge ordering him to serve 10 days in jail.
But after his stint in completed September 29, his driving drama still isn't over.