Exclusive
EXCLUSIVE: NBA Star Dwight Howard's Ex Claims He "Traumatized" Son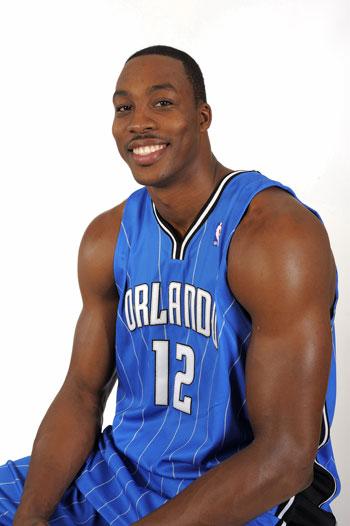 Royce Reed, the ex of NBA star Dwight Howard, is firing back at the basketball player's removal of their son Braylon from day care without her consent.
COURT DOCUMENTS: Read Royce's Motion Against Howard Here
"As a mother, Royce was panicked and alarmed upon learning that her son, Braylon had been removed from daycare without her consent. She is grateful for the quick response by school personnel and law enforcement who were able to locate his whereabouts and facilitate reunification," Dominic Friesen, Reed's spokesman, told RadarOnline.com. "Although unharmed, Braylon was seriously traumatized by the unlawful actions of Dwight and his staff, and Royce will rely upon the courts to prevent future incidents from occurring."
Article continues below advertisement
On August 26, Reed called the cops when she found out the couple's 2-year old son was already picked up from his day care. Reed says their custody agreement does not allow Howard that right.
When asked by law enforcement officials, Howard claimed he and Reed (who starred alongside Shaquille O'Neal's ex-wife Shaunie in the VH1 reality series Basketball Wives) had come to a new agreement.
"Dwight sent his nanny to pick-up Braylon- this was not a scheduled visitation day and he did so without advising his lawyers, Royce, anyone else that this was being done," Friesen added.
"Upon arrival, the school did not approve the nanny's request because they had not been notified of the removal of Braylon. The school insisted on speaking to Royce before releasing Braylon and the nanny threw a fit."
Friesen says that Royce has "no contact information" for Howard, including e-mail addresses or phone numbers. "All communication is done via lawyers and for his sporadic visits with Braylon, Dwight has the nanny do the pick-up/drop off."