Exclusive
EXCLUSIVE: Lindsay May Be Jailed For Up To 30 Days While Waiting For New Hearing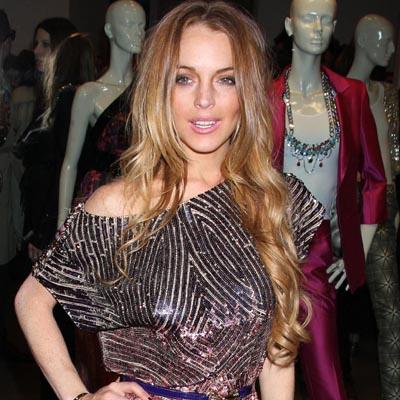 Lindsay Lohan's jail stay may be much longer than is expected, RadarOnline.com has learned exclusively.
Her probation will be formally revoked on Friday, RadarOnline.com has learned but once that happens she may have to go behind bars and wait for a probation violation hearing to be held, a source close to the situation told us.
Los Angeles Superior Court Judge Elden Fox will formally revoke LiLo's probation, and then schedule the probation violation hearing. A source close to the situation told RadarOnline.com: "Lindsay could be remanded directly into custody on Friday, pending the probation violation hearing, and it's very likely that Judge Fox will do that.
Article continues below advertisement
"Lindsay was allowed to remain out on bail last time until her probation violation hearing, but Judge Fox probably won't give her that privilege because of her failed drug test, and this is her second probation violation hearing in less than three months.
"By remanding her directly to custody, Lindsay would stay behind bars until the probation violation hearing, she wouldn't allowed to get out early. The probation violation hearing could be set for the following week, or as much as 30 days from now. If it's set for 30 days from now, Lindsay will remain behind bars during that time if that is what Judge Fox decides."
And, of course, Lindsay is looking at even more jail time after the probation violation hearing, thanks to testing positive for cocaine.
Sources close to the actress tell us: "Lindsay is extremely upset and despondent about her latest setback. She is trying to put on a brave face, but she knows that she is in hot water."
Lindsay's probation was revoked yesterday by Judge Fox, and a bench warrant was issued for her arrest, but ordered held, pending Lindsay's court appearance on Friday morning in Beverly Hills.
Lindsay was released from court-ordered rehab early by Judge Fox, who took over the case from Judge Marsha Revel.
Judge Revel sentenced Lindsay to jail and 90 days at UCLA Medical Center for rehab; she served only a fraction of each sentence.
RELATED STORIES: