Exclusive
EXCLUSIVE INTERVIEW: Uber-Music Producer Sean Garrett On Britney, American Idol, and Beyonce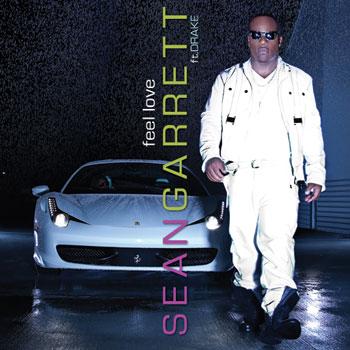 In front of the mic and behind the scenes, Sean Garrett is a triple threat in the music industry- singer, songwriter and producer. Jay Z dubbed Sean Garrett "The Pen" because his touch results in gold records. Sean is fifth on the Billboard list of producers with the most #1 hits- 17 and counting - including Beyoncé's Check On It, Fergie's London Bridge, and Usher's Yeah! just to name a few. Now, the master hit-maker has released his own songs on a mix tape The Inkwell and talks to RadarOnline.com exclusively about his famous collaborators, American Idol, and what is next on the musical horizon.
Article continues below advertisement
RADARONLINE: You have been quite busy over the last year. Even nominated for a MTV Video Music Award with Nicki Minaj for her single Massive Attack.
SEAN GARRETT: I just dropped my No. 1 smash up with Usher three months ago called Papers. We finished up last year with three No. 1 recordings. And I just dropped my first mix tape on August 24 -- on it is Lil Wayne, Soulja Boy, Nicki Minaj, Gucci Mane and Fabulous. I'm so super excited about that.
Tell us about the mix tape. You're known for being the hit-maker behind the scenes. So how does this describe you as an artist?
The mix tape we called The Inkwell, it's a mix tape a lot of people are saying sounds like an album. It shows who I am as an artist, what I do, what I think and I feel it propels you to my single Feel Love, featuring Drake. The feed back has been incredible, all of my peers have shown me love and I'm really proud of it. Doing my own work is a beautiful opportunity to express myself as an artist. For me its business as usual, I'm a musical entity that's what I do. I produce, I write, I sing, I perform, and I've been doing it since I'm 15 years old. And fortunately I have a lot of people that enjoy working with me and I enjoy working with them. Everyday I find a fan that says I didn't know you did this, I didn't know you did Toy Soldier or Goodies. It's like they are reading the novel of Sean Garrett that doesn't end. You can't put a name on the sound. One minute you'll get morning Sean. The next you getting the night version. I work very hard at not being predictable. My sound is quality. That's my sound.
Article continues below advertisement
We heard you're working on tracks for Beyonce's new album. What can you tell us?
Everything is really hush hush with her. It's going to be her biggest album ever! But she's personally instructed me to "shut up Sean." So all I can say is she's really grown since her last album and I'm really proud of her.
Justin Bieber is the newest young phenom. Do you have Bieber Fever?
You know what, with Justin, I'm having fun watching him grow up and I'm so excited. I met Justin 3 years ago in the studio, I was working with Usher. The last time I saw Justin I was working on Papers with Usher. Justin is very humble and happy, and I'm excited to watch him. I'm helping to give him the vibe he is looking for, a vibe that's his own. He is already a superstar. I'm just trying to help him get that #1 record. I'm focused on giving him a signature sound.
Sexiest Style At The MTV VMA's Over The Years
Is anyone over-hyped?
If I did think it I wouldn't say it. There are a few artists out there that haven't put in enough work to have the ego they have. And it's unfortunate for them. Being humble and keeping your head low is the only way to make it. When you have the opportunity to help someone, you should, 'cause you never know when you're going to need help.
Article continues below advertisement
Who's inspiring to you right now?
I am most inspired by Kanye West. There are peaks and valleys in life and you need to remain resilient to make your way. He and I come from the same world, being incredibly talented and so valuable that they don't want you to make a way for yourself. We both share that same sort of life. I'm not condoning anything he has done, but we grow and make mistakes. We both lost our mothers. We have a lot of the same things that keep us going.
Inside Beyonce And Jay-Z's Uber-Luxurious Yacht
American Idol has two of it's highest profile judges ever this season with Jennifer Lopez and Steven Tyler.
They're leaving guest judges seats open though. Would you ever consider it?
I'm definitely down for being a guest judge, it's a great platform, whoever the judges are. It's necessary for new artists and for the music world to have a show with such a large reach to keep people inspired, to keep dreaming and to keep hope alive. It's inspiring to a nation, to even those not musically inclined. It's giving people a chance to shine. I'd look forward to being a guest. I can't say it's in the works, but I can say I'd be delighted to be a part of that.
Article continues below advertisement
You co-produced and sang on Toy Soldier from Britney Spears' 2007 album, and we hear you're working with her again.
I would definitely work with her again. I'm really happy for her, she's come a long way. I'm happy to see her overcome tragic moments. Its good to see her happy, and healthy, and in love. At the end of the day I love working with her: kick ass Britney! She's a winner in my book. I think her writing camp is great, anytime you give back to kids with the schedule she's keeping it's a beautiful thing. Not only is she helping the kids, the kids are helping her. Time is something we don't have a lot of, when you can take a moment to be around other people that aren't connected to your money, it's beautiful.