Exclusive
EXCLUSIVE INTERVIEW: Inferno Director 'Stunned' At Lindsay Lohan's Failed Drug Test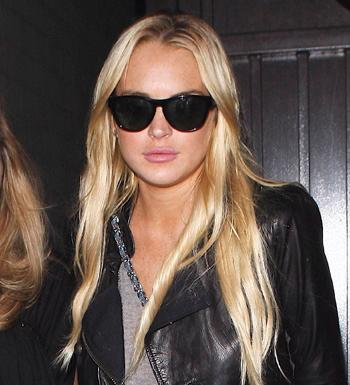 Matthew Wilder, the director of Lindsay Lohan's planned next movie, has admitted to RadarOnline.com that he was "stunned" to hear of his star's failed drugs test.
The result could cause the starlet to go back to jail for 30 days, and would have a devastating impact on Inferno, a biopic about the late porn star Linda Lovelace.
Wilder and the movie's financiers have already held talks about the heavy insurance implications this could now have for the project.
Article continues below advertisement
But despite the news, Wilder is still standing by Lohan.
"I am stunned at this news but our love and prayers go out to Lindsay Lohan at this time," he told RadarOnline.com.
"Hopefully we can work this out and we are still trying to get to the bottom of what has happened. For obvious reasons any talks with Lindsay and her representatives will stay confidential.
"It is a lot of pressure having the world watching you but she seemed to be doing well recently."
Many insiders felt that Inferno was the last role of the dice for the starlet in Hollywood because of her well-documented personal problems.
Lohan will now have to go back before Judge Elden Fox who had made clean drug tests an absolute condition of her probation. Any "dirty" test, the Judge had said, would result in a 30-day jail sentence per violation
It remains to be seen if Lohan will be able to film Inferno if she is jailed once again.