EXCLUSIVE: 'Bad Girl' Natalie Nunn On Hot New Hook-Up With 49ers Vernon Davis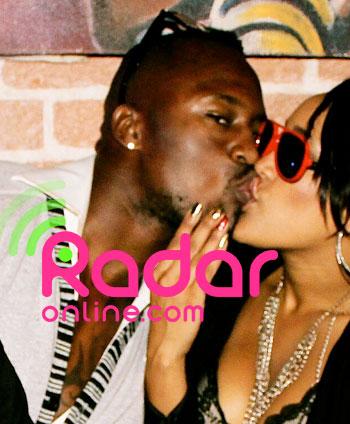 Smoking hot 'Bad Girl' Natalie Nunn is dating NFL star Vernon Davis, and RadarOnline.com has obtained all the exclusive details of their whirlwind romance.
"He is an amazing guy and we love to spend time together, but right now I want to let him focus on his football and not get sidetracked," Natalie told RadarOnline.com, in an exclusive interview. (We're sure 49ers head coach Mike Singletary, legendary for his no-nonsense approach, appreciates that!)
Article continues below advertisement
The reality star first became friends with the football player who lives in her hometown of San Francisco about two years ago.
Their friendship turned passionate over the summer in Miami, Florida, and they've been seeing each other ever since.
EXCLUSIVE VIDEO INTERVIEW: Bad Girls' Natalie Nunn, The Baddest Girl Ever To Hit LA
"Natalie was at his first game this weekend," revealed one spy. "Even though she's shooting in LA this week, she is heading to San Francisco to watch her man play."
The 49ers tight is known for dating reality stars and even had a stint on Pretty Wild.
But that doesn't seem to bother Natalie.
EXCLUSIVE VIDEO: Bad Girls Flaunt Their Hot Bodies In Sexy Bodies- I Sexy Lingerie!
"She doesn't care about who's he's dated in the past -- they are young and having fun and just enjoying their time together," said our source.
Natalie has been taping a new show for the Oxygen network and it looks like Vernon Davis will be Natalie's new love interest -- both on screen and off!