Exclusive
EXCLUSIVE: Heidi & Spencer Have Been Secretly Living Together All Summer - Trashed Rental House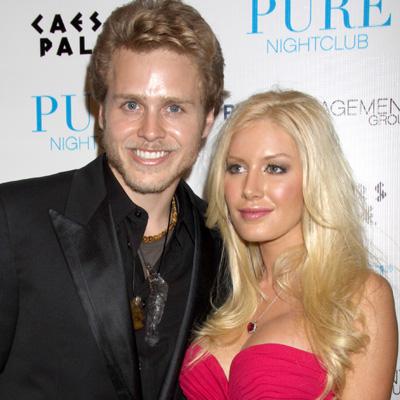 Spencer Pratt and Heidi Montag may have had a much-photographed reunion in Costa Rica but RadarOnline.com has learned exclusively that the two were secretly living together all summer and had left their rental house in disrepair.
The house in questioned was a Malibu beach rental which is currently on sale ADD LINK: http://6153bonsall.com for $5.5.million. Its monthly rental price is listed at $20,000.
Article continues below advertisement
"Heidi and Spencer made some very expensive upgrades to the house, without the owner's permission," a source close to the situation told RadarOnline.com. "Wanting to keep prying eyes away, they planted 20 foot tall trees along the front of the house against the wall. They also took it upon themselves to change the pool from chlorine to salt water which was very, very expensive."
The couple recently moved out and told people close to them that they were "were relocating to Costa Rica together" the source said. Now, the owner of the home is working to clean up the mess they left behind.
"Heidi and Spencer fired the gardener that the owner had in place when they moved in. They did so because they have four small dogs and they complained that the gardener was leaving the gate open and letting them out so they brought in their own gardener," the source added. "The gardner they brought in didn't do as good a job as the previous one and the grounds are having to be brought back to how lush and beautiful they were prior to Heidi and Spencer moving in."
Article continues below advertisement
Heidi and Spencer were required to "put down a much bigger security deposit because they have four dogs. The dogs peed on a $15,000 carpet and Heidi and Spencer threw it out without telling the owner." Spencer, not Heidi, was "very, very interested" in purchasing the house according to the source. "Spencer really loved the house but all of a sudden the owner was notified that they were moving to Costa Rica."
Another source added that the couple is indeed going strong. "Yes, they are living back together again. He is delighted that she is giving their relationship another chance." Heidi recently told the AP that, for now, their divorce is on hold: "As far as I'm concerned the last thing in the world after everything we have just been through is to go through with this divorce. But we are just taking life second by second."