EXCLUSIVE DOCUMENTS: Soap Star Deidre Hall Sues President Of Her Fan Club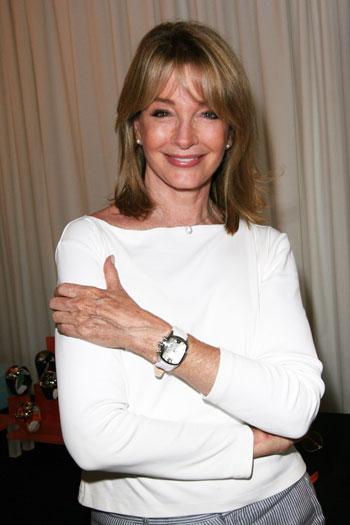 Former Days of Our Lives star Deidre Hall is suing a Newington, Connecticut woman who used to run her fan club and Web site, RadarOnline.com has exclusively learned, as Hall said the the woman has refused to give her control of the Web site deidrehall.com, and other Internet sites she'd set up when previously working with the soap star.
EXCLUSIVE DOCUMENTS: Soap Star Deidre Hall Sues President Of Fan Club
Article continues below advertisement
Hall, 62, said in legal papers filed Tuesday that Cathleen J. Paradis "refused, and continues to refuse to surrender the domain name deidrehall.com and other domain names on behalf of Hall, unless Hall pays her thousands of dollars."
The Emmy-nominated actress said that Paradis has continued "to use her image and likeness of the Web sites to generate Internet traffic and sell unauthorized merchandise, including... private photographs of Hall and her minor children."
Michael Bublé: "Self-Obsessed Jerk" Who Craves "Sex, Cannabis And Cake"
Hall said that Paradis also set up a connected Web site, marlena.com (Hall's character on Days of Our Lives was Dr. Marlena Evans), under a business name (cjpinc) she controls.
Hall said she's looking "to recover damages for Paradis' unauthorized exploitation" of her likeness, and to gain control of the Web sites. She also said in the papers that she wants Paradis to give back personal property she believes Paradis possesses, such as photos, clothing, footage and other mementos.