Exclusive
EXCLUSIVE DOCUMENTS: Rapper 50 Cent Sued For $200K Citing Breach Of Contract And Fraud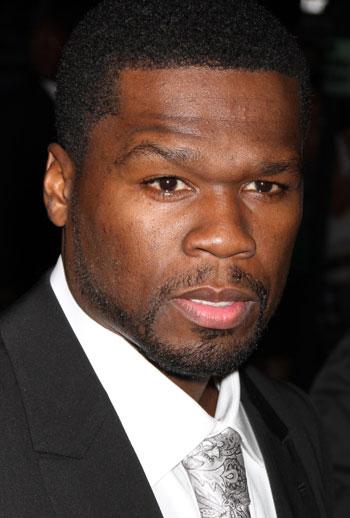 50 Cent may not have 99 problems, but a lawsuit is one.
DOCUMENTS: See 50 Cents Court Papers Here
Crispy Twig Productions and Nancy Nayor Battino are suing 50 Cent – born Curtis Jackson III – and some of his associates for nearly $200,000 for work rendered on a film project called Things Fall Apart.
According to papers filed on September 17, 2010 at the Santa Monica courthouse, 50 Cent "was financing the film 'out of his own pocket,'" and CTP and Battino were orally contracted to provide the casting services.
Article continues below advertisement
"CTP agreed to provide the casting services of Nayor Battino in exchange for weekly payments of $5,000 to CTP and weekly payments of $315 to Teamsters Local 399 Hollywood for Nayor Battino's union benefits, pension and health care," the papers read.
The plaintiffs allege that they were "required to work casting the film for nineteen (19) weeks" but that the defendants ultimately breached the contract by falling back on payments to the tune of $90,985.
Battino and CTP cited fraud in the lawsuit stating they were told that "Diana Rodriguez and James Caan had already contracted to perform in the film" when they signed on, but that in actuality, neither of the actors had been signed to the film.
"The true facts were that while 50 Cent had committed to appear in the film, the other named actors were not associated with the film in any way," the lawsuit reads. "Nor was a capable director contracted to direct the film."
Article continues below advertisement