EXCLUSIVE: Celeb Stylist Offers Advice On Courtroom Couture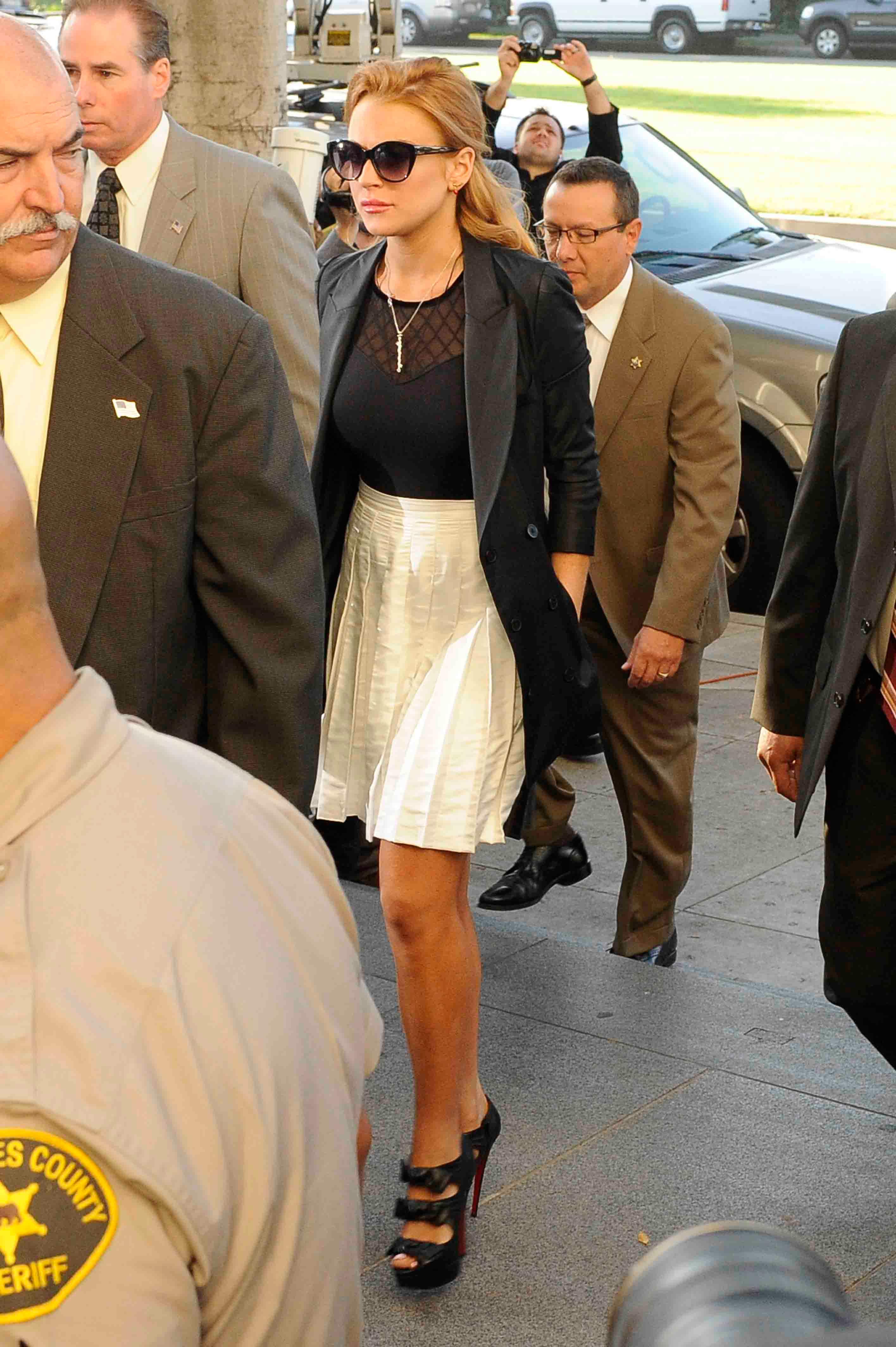 Lindsay Lohan showed up to court on Friday in Beverly Hills, looking startlingly more sophisticated (in $1,195 Christian Louboutin Madame Butterfly Booties!) than she has during prior visits with the judge. The courtroom is clearly not the catwalk, but fashion does play a crucial role in making a serious impression. RadarOnline.com consulted stylist to the stars Colin Megaro (Carrie Preston and Julie Benz are just a few of the lovely ladies he has dressed) for few pointers on the best way to dress when you get a nudge from the judge.
Article continues below advertisement
Of all the celebs who have hit the courtroom in the past few years, Megaro totes Rihanna as being the best role model a la mode.
"Her black suit and pearls are simple and chic," he points out about her look during the Chris Brown episode. "They say "I am serious about this time in my life.'"
Because judges and courts are conservative, he points out the obvious: Do not wear anything into court, you would wear in a club!
While it is clearly important to look good, comfort is key as well.
"You have to be comfortable in whatever you are wearing, because if you are fidgeting in your outfit, you are going to appear more nervous."
Grooming can also help rehab your image, so Colin suggests a clean and neat hairdo, fresh makeup and a good manicure.
"Please do not follow in Lindsay's footsteps and start writing messages on your nails!" he exclaims.
Finally, he urges to keep court style simple and sophisticated, which means, get suited up!
"Both men and women should wear a suit, which has a classic, well-tailored fit. Modesty goes a long way. This is not the time to be putting it out there!