Exclusive
EXCLUSIVE BLOG: Jonathan 'The Weather Man' Novack Dishes On Bachelor Pad Finale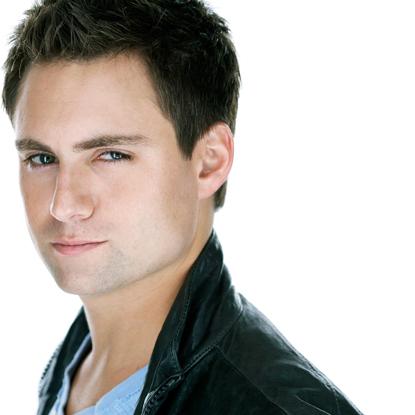 Jonathan 'The Weather Man' Novack gives us his final blog with his take on Monday night's big finale of ABC's Bachelor Pad.
Article continues below advertisement
---
Here we go, someone is going to win 250k...and whoever it is, remember, you were my favorite person in the house.
So the "Super" Six (emphasis on the " ") realize that's it's pretty much every man or hottie for themselves at this point and that pacts cannot be counted on.
The next competition is ball room dancing. Elizabeth doesn't like to dance...or do most things that make people happy. Tenley is Twinkle Toes, but Kiptyn has two left feet. And Dave looks like he could lift the ballroom before he could dance in it.
But if anyone can whip them into shape it's the instructors from Dancing with the Stars. Elizabeth wants Kovacs to keep his eye on the prize. Prize apparently means the instructor's body to Kovacs. I still don't know if Elizabeth is in love with him or just infatuated. As for Dave, he isn't afraid to get in touch with his feminine side, which can bench press 250. He and Natalie kick it up a notch when they find out the dance is basically like having sex. It'd probably be better for Kiptyn if Tenley could just dance by herself, but he's working hard.
Article continues below advertisement
By the way, Dave Good, David Copperfield called and wants his shirt back. And Kiptyn, Alvin the Chipmunk called for his tux.
So one day to prepare for a dance competition, not easy. I guess Jake Pavelka wasn't very jealous because he gave Tenley a '9'. Kip-Ten's chemistry paid off, and they won the competition. Their victory dances ranged from skipping, to the "Carlton Dance", to a fox trot up the stairs. I'm not sure they had the best moves overall, but they were consistent all the way through.
The final rose ceremony, and Kovacs' strategy is to convince Kiptyn how crappy he and Elizabeth are. I think Kip-Ten would have won the money if they had picked them to stick around, but in the end, Dave and Natalie go to the final four.
Now to the last hour of the show. This is like therapy time for everyone. One thing that didn't make air: Me and Craig M. awkwardly hugging it out...I mean, we're not exchanging recipes or anything, but we're ok with each other. Kovacs and Elizabeth say their relationship is over...wait, was there one to begin with? Gia still tiptoes around the issue of ruining all the Outsider's chances of winning the game. Wes gives her a kiss, and I imagine Gia's ex-boyfriend stopped watching right about here...or smashed in his TV.
Article continues below advertisement
Other highlights: Kiptyn is now Tenley's "boooyfriend" (the more "o's" the more serious it is I guess). And some might say Michelle holds a grudge - I just think you need to give her a few more years. If you ask me, I think Tenley was very sincere with her apology.
EXCLUSIVE: Bachelor Pad Winners 'Not A Real Couple'
It's time to vote for the final couple. I was disappointed more people didn't vote for Kiptyn and Tenley to be the final two. I think they would have put the money to good use as a couple, and done some very good, charitable things with it. In the end it was more of a popularity contest, which is why Tenley and Kiptyn should have been strategic and kept Kovacs and Elizabeth at the last rose ceremony.
Anyway, going down to the final two, most of us thought we'd be voting for a winner somehow. At this point, I didn't know who I wanted to win the money, Dave or Natalie.
Of course, Chris "Bombshell" Harrison throws another twist at us, and Dave and Natalie will decide their own fate.
They both decide to 'share' and as a result split the money...and I'm out 14.5 thousand dollars. So close to that Tahiti vacation.
Article continues below advertisement
So that's it! Season one of Bachelor Pad in the books. Keep your DVR to ABC though, The Bachelor isn't far away!
---
In addition to being a weather man, Jonathan is also a stand-up comic and he's performing his act in Los Angeles throughout the month of September, so go check him out!
Five Quick Questions With Jonathan From Bachelor Pad
September Dates:
14th - Comedy Store in Hollywood in The Belly Room @8pm
16th - Comedy Store in Hollywood in The Belly Room, Hosting a Comedy Central Showcase @7pm
21st - Comedy Store in Hollywood in The Belly Room @8pm
22nd - 72 North in Pasadena @8pm 28th - Special Guest appearance at The Improv in Hollywood