Exclusive
EXCLUSIVE: Bachelor Pad Babes Battled It Out During Reunion Taping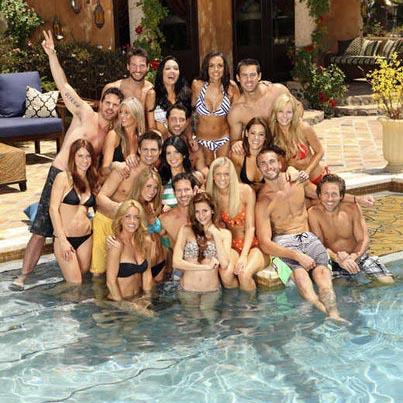 The juicy Bachelor Pad finale was shot in Los Angeles on Wednesday, and RadarOnline.com got all the exclusive details about the ongoing saga between sweet Tenley Molzahn and villain Michelle Kujawa.
"Michelle was completely booed by the entire audience," said a member of the crowd. "She was just so mean to Tenley and the viewers were really angry."
The entire cast gathered at a studio to tape the final show, and watched as Michelle told Tenley she was still furious with her about what happened while they were both on the reality competition show.
Article continues below advertisement
"Michelle told Tenley that it was her fault she was kicked off the show on the very first episode and when Tenley tried to apologize Michelle rudely said, 'what comes around goes around,' and that's when the crowd started booing."
Michelle is referring to the infamous incident that occurred after Tenley started a rumor that Michelle hooked up with Craig McKinnon. In response, Michelle trapped Tenley in the bathroom and screamed at her.
After the incident, Tenley said, "She was yelling at me and I was trying to get out of the bathroom and I was stuck in there. And it was really scary."
Tenley further explained that she didn't feel "safe" being in a small room with Michelle.
"I don't know what she's capable of," she added before bursting into tears.