Exclusive
EXCLUSIVE: Michael Lohan Wants To Settle Paternity Dispute On Maury's Show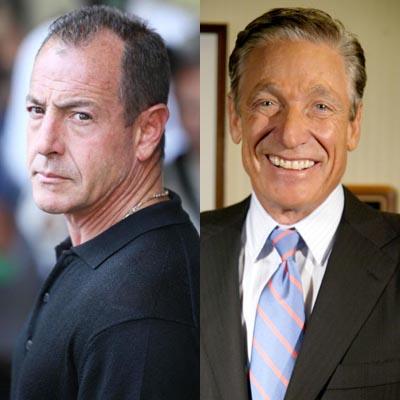 Kristi Horn Kaufman, the Montana woman accusing Michael Lohan of fathering her child and then never paying child support, has refused to take a DNA test at the one place the controversial dad wants her to -- on The Maury Povich Show.
In an exclusive interview with RadarOnline.com, Lohan says the Maury show reached out to Kaufman, inviting both she and her daughter Ashley to take a paternity test. But Kaufman wants no part of it, according to a frustrated Lohan.
Article continues below advertisement
"For the third time, Kristi has declined," Lohan told RadarOnline.com. "Tell me, if Kristi is so sure, and she even had the nerve to change Ashley's birth certificate to my last name, WHY won't she take the test?"
Michael told RadarOnline.com exclusively that his attorney plans to ask a judge if Kaufman's $300,000 judgement for support be set aside while he reopens the case in Kaufman's hometown of Montana.
"We are going to reopen the case," Michael said. "And demand a paternity test. What nerve this three-times scorned con woman has to have her daughter claim she is my daughter, without any proof and not wanting to find out the truth for herself."
RELATED STORIES:
Michael Lohan Has A Good Day In Court