Exclusive
EAT MY SHORTS! Insurance Company Sues (Voice Of) Bart Simpson Over Scientology Money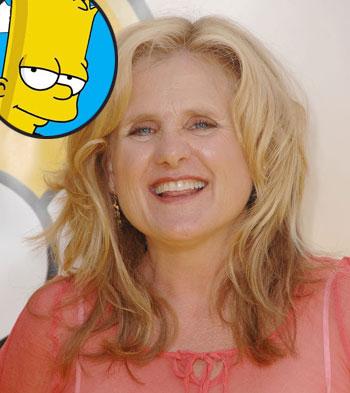 Don't have a cow, man!
Nancy Cartwright, the voice of Bart Simpson in the animated series The Simpsons, has been slapped with a lawsuit by an insurance company claiming that her ex-fiancé Stephen Brackett owes them money for which she is now responsible.
DOCUMENTS: See The Lawsuit Filed Against Nancy Cartwright
According to the lawsuit obtained exclusively by RadarOnline.com, Stephen's construction company, Brackett Construction, entered into a contract with Off Vine Restaurant in Los Angeles in 2009 – a project insured by American Safety Casualty Insurance Company.
Article continues below advertisement
The plaintiffs allege that "Nancy Cartwright and Stephen E. Brackett were active members in the Church of Scientology and that he diverted contract funds from the Off Vine Restaurant Project to the Church of Scientology."
Sadly, Stephen committed suicide in May of 2009, resulting in Brackett Construction filing bankruptcy, going out of business and defaulting on its obligations to Off Vine Restaurant.
MORE ON:
Celebrity Justice
The documents state that Nancy "had a financial interest in Brackett Construction," thus leaving her liable.
American Safety Casualty Insurance is seeking $260,011.49 for their net loss in the Off Vine Restaurant project as well attorney fees and expenses.
The plaintiffs attorney Richard S. Busch confirmed to RadarOnline.com that the woman named in the suit is in fact the Nancy Cartwright that lends her voice to Bart Simpson.