Don Johnson Scores $50 Million 'Nash Bridges' Court Victory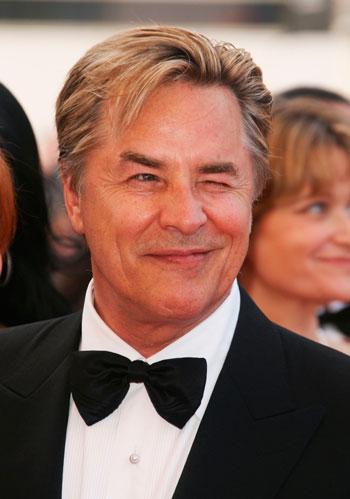 Actor Don Johnson has more than 50 million reasons to be a happy man Wednesday -- and soon he'll be able to put them all in the bank.
RadarOnline.com has learned Judge Michael L. Stern just increased a $23.2 million judgment awarded to Johnson this past July to more than $50 million!
Johnson was present in a Los Angeles courtroom Wednesday when Judge Stern said he was going to award the actor 10 percent annual interest dating back to 1998, when he signed his contract with the Rysher Entertainment.
Article continues below advertisement
Johnson is thrilled with the judge's decision.
Outside the courtroom Johnson told reporters, "I'm delighted. It's appropriate, I've waited a long time."
In February 2009, the actor filed a lawsuit against Rysher Entertainment, 2929 Entertainment and Qualia Capital regarding profits from the series, Nash Bridges which starred Johnson and Cheech Marin.
Johnson, who attended every day of the two-week jury trial in July, claimed he was owed millions in profits from the show and a jury agreed with him – awarding him the $23.2 million judgment.
The judge's ruling Wednesday was the second victory for Johnson in as many weeks.
On August 25, Judge Stern denied Rysher Entertainment's motion for either a judgment entered in its favor, or for a new trial.
Judge Stern has yet to rule on whether Rysher's co-defendants, 2929 Entertainment and Qualia Capital have joint liability with Rysher in the $23.2 million award.
Rysher Entertainment is planning to appeal.