Condoms For Pets?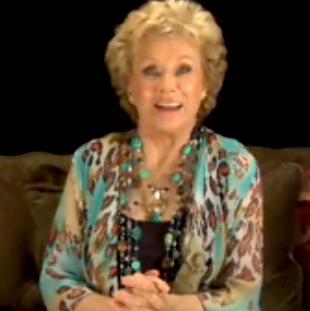 As we all know, that solution is NOT going to work. As Cloris Leachman's new tongue-in-cheek spay-and-neuter TV PSA points out, while she struggles to open a condom packet with her teeth, "Unfortunately, millions who desperately need this protection can't even get the damn things out of the package. I'm talking about cats and dogs."
Review: No More Doggie In The Dark
It's an exciting time for Cloris. In addition to starring in FOX's new sitcom Raising Hope —which is also about unplanned pregnancy—she's being honored at PETA's 30th Anniversary Gala and Humanitarian Awards celebration in Hollywood on September 25 for her work with PETA. You go, girl!
Article continues below advertisement