No More Doggie In The Dark With The Flashing LED Collar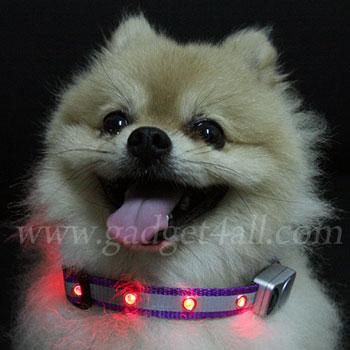 Ever look for your trusty pet -- in the dark? Its no fun.
That's why the good folks at Gadget4All.com have come up with the Flashing LED Collar, a collar that will help you find your furry friend even when the lights are out.
Here's how it works: the adjustable collar has six built-in red flashing LEDs visible at least 300 feet away. It comes in blue, purple and green, and has an on-off switch for when its light outside. And at $11.90, it can fit into just about any dog owner's budget.
Article continues below advertisement