Check Out This New Speaker -- Vintage 2010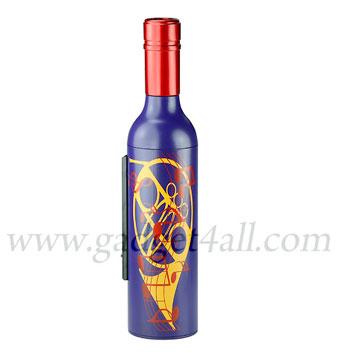 Our friends at Gadget4All, known for their always-innovative combinations of style and technology, have done it again with the Wine Bottle USB Speaker/FM radio, a device that indulges your taste for high-end sound while cleverly disguised as a high-end bottle of wine.
The speaker, in addition to playing audio files in your PC, USB device or SD/MMC card, also acts as an FM radio. Its powered by a built-in rechargeable lithium-ion battery, and can also be used as a PC speaker or portable speaker.
Article continues below advertisement
Its a perfect gadget for your home bar or kitchen, and at only $27, it won't break your bank (so you'll have enough for a real bottle to sip on while listening to the tunes from your new speaker).
Gamers Have It All Your Way All Around
To purchase this, or other related items, check out www.Gadget4all.com.