Mother Of Natalee Holloway Detained Inside Joran van der Sloot's Prison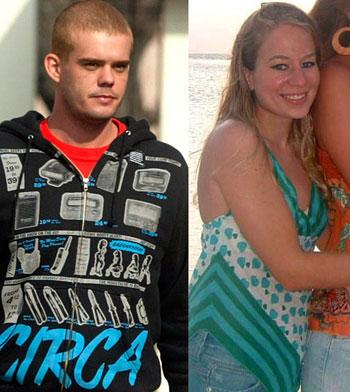 The mother of missing American teen Natalee Holloway was detained in Peru after sneaking into the prison where suspect Joran van der Sloot is being held, according to local media reports.
Beth Holloway was removed by Peruvian authorities after allegedly sneaking a hidden camera into the Castro Castro Prison where the prime suspect in the mysterious disappearance of her daughter is jailed on another murder charge.
Article continues below advertisement
van der Sloot is currently awaiting trial for the murder of 21-year-old Stephany Flores in May of this year.
Holloway was reportedly able to speak to van der Sloot for five minutes. She was accompanied by a Dutch journalist, Peter de Vries, who is investigating her daughter's disappearance for a television program, the Peruvian news program 24 HORAS is reporting.
She was eventually removed by law enforcement authorities because she did not have permission to talk to him.
Gyofred Munoz Care, a reporter with 24 Horas, told NBC News that Holloway-Twitty traveled to Peru expressly to talk to Van der Sloot with de Vries and other Dutch journalists.
"When Beth asked direct questions about the crime, he refused to answer without having his lawyer present," the reporter said.
The FBI and the U.S. Embassy in Peru has been unable to confirm whether Holloway was arrested.
Previously, Dutchman van der Sloot has admitted extorting money from Holloway's parents. In an interview with Dutch newspaper De Telegraaf, van der Sloot confessed to taking money from the Holloways in return for revealing the location of her body.