Joran Van Der Sloot Sues His Attorney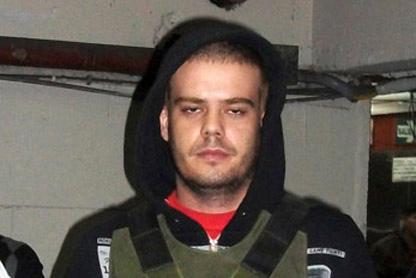 Joran van der Sloot is suing the Peruvian attorney who represented him when he confessed to killing Stephany Flores Ramirez, RadarOnline.com has learned.
The Dutchman, who is also the sole suspect in the disappearance of Alabama teenager Natalee Holloway five years ago, has a new lawyer handling the murder charges against him in Peru.
That attorney, Maximo Altez, is claiming that van der Sloot's original lawyer was unqualified for the job.
Article continues below advertisement
"We have searched the name of Luz Romero Chinchay in the list of public defenders provided by the Ministry of Justice and her name was not on the list," Altez told the Associated Press. "We do not know why the police called this lawyer. We want to know who paid for her because my client did not."
As in the U.S., Peruvian law requires that a criminal suspect be provided with a public defender if he can not afford his own lawyer. The public defenders work for the Ministry of Justice.
MORE ON:
Joran Van der Sloot
Working on behalf of van der Sloot, Altez filed suit against Chinchay Friday, alleging abuse of authority and conspiracy to commit a crime.
He is also suing Col. Miguel Canila, the homicide squad chief who led the interrogation resulting in van der Sloot's confession.
Joran Van Der Sloot Confesses To Murder
With his new lawyer in place, van der Sloot recanted the confession in a newspaper interview and filed a petition with the court asking to have it thrown out. The court ruled that the confession stays in.
If found guilty, van der Sloot faces 15 to 35 years in prison.