Thailand Police Investigate Joran Van Der Sloot In Connection With Sex Slave Ring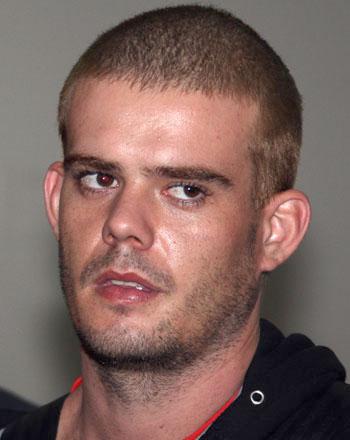 Joran van der Sloot is being held at a Peruvian jail for the murder of 21-year-old Stephanie Flores Ramirez and now RadarOnline.com has learned that the Dutchman is being investigated by Thai officials for his alleged involvement in the disappearance of young women he reportedly recruited for a sex slave gang.
EXCLUSIVE CRIME SCENE PHOTOS: Joran's Bloody Shirt & Inside The Murder Room
"I believe that police in all of the counties that van der Sloot has traveled to should investigate any cases with missing young women," former FBI agent and current private investigator Harold Copus told RadarOnline.com. "A tiger doesn't change his stripes."
Article continues below advertisement
After van der Sloot avoided charges in the disappearance of Natalee Holloway in Aruba, he went to Bangkok and posed as a consultant named "Murphy Jenkins" for a modeling agency, reports the National Enquirer.
Joran allegedly convinced the young women that he would make them models, but several of the girls went missing and were never heard from again.
"I'm not surprised," said Copus, who worked closely with Holloway's family during the investigation into Natalee's disappearance. "I was always concerned that there was more to him being in Thailand than we knew.
MORE ON:
Celebrity Justice