Atlanta Real Housewife Star Kim Zolciak Confident 'Google Me' Will Be Smash Hit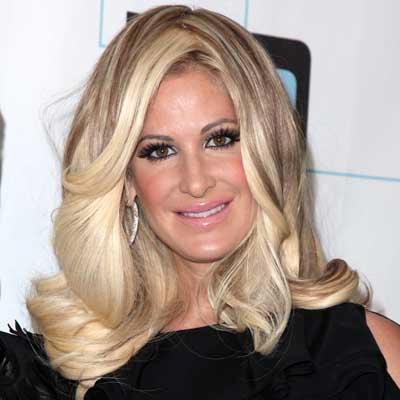 Watch-out Rihanna and Lady Gaga - Real Housewives of Atlanta diva Kim Zolciak is confident her new song Google Me is going to be a smash-hit, RadarOnline.com can reveal.
AUDIO: Listen To Kim Zolciak's New Single
Zolciak -- who's last single Tardy For The Party became a surprise dance hit -- believes that her new single will do even better.
Google Me will be officially released on October 5, although a one-minute preview has already hit the web; the song features questionable lyrics like 'Research me, you'll find me, click them keys and google me!'
Article continues below advertisement
A source close to Zolciak told RadarOnline.com: "Kim actually thinks that she has a great voice despite the fact that vocal coach Jan 'Mama' Smith, who works with Justin Bieber, told her she couldn't sing.
"But the success of Tardy For The Party gave her a lot of confidence and she really believes she can have a career in music.
"She already has a huge gay and trans-gender following plus a built-in audience from her reality show, so, the chances are despite what the critics might say Google Me could very well be a hit."
The new Real Housewives Of Atlanta series starts in two weeks, and Zolciak is already planning some other projects to cash-in on the show which will run for around four months this season.
She has started to write a tell-all book about her life and the show, and she also plans to release her own line of wigs too.
PHOTO: Kim Zolciak Strips Down For A Cause
The source added: "Kim's relationship with 'Big Poppa' (Lee Najaar) is definitely off because he will never leave his wife for her.
Article continues below advertisement
"She is still dating Atlanta Falcons football player Kroy Bierman and the rumor is that they could soon be getting engaged.
"Kim is looking forward to penning her autobiography and wants it to be a really juicy read for all her fans.
"With the reality show about to return and the release of her new single Kim is in a positive frame of mind right now because she has a lot of things to look forward too."