Accused Paris Hilton Intruder In Court Friday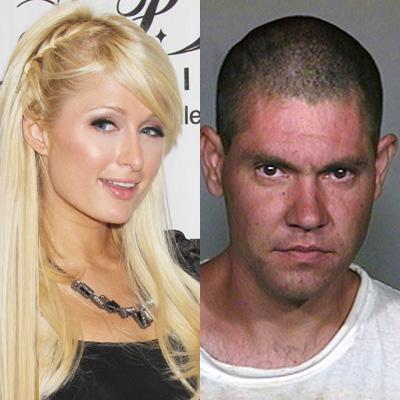 The 31-year-old man accused of trespassing onto Paris Hilton's property last month will hear the charges against him in a Los Angeles courtroom Friday morning and is expected to enter his plea.
As RadarOnline.com previously reported, Nathan Lee Parada was arrested August 24 when police said he trespassed onto Hilton's Sherman Oaks, California property wielding two knives.
Hilton told us following the incident that she was awakened by banging on the windows, and that her dogs were barking loudly.
Article continues below advertisement
"What a scary sight to wake up to," Hilton told RadarOnline.com exclusively. "I can't believe the knives he was carrying. Thank God the police arrived quickly."
EXCLUSIVE: Plea Deal For Paris Hilton Unlikely, Prison Sentence Looms
Parada was arrested earlier this summer in Redlands, California on July 26 when he allegedly broke into a Kohl's store and took more than $20,000 worth of jewelry.
It's also been a rocky summer for Hilton, who was stopped twice by police on suspicion of marijuana possession while on vacation. She was arrested last week in Las Vegas on drug charges, accused of having cocaine in her purse.
Stay with RadarOnline.com for more on this story as it develops.