With Mimoco, The Flash Will Be With You -- Always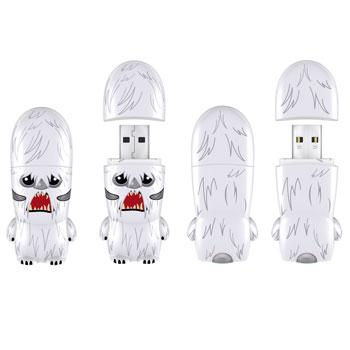 Mimoco is commemorating the 30th anniversary of The Empire Strikes Back with a new series of flash drives featuring characters from the film known for a chilling paternity revelation, a cut-off hand and an amazing getaway.
From the chilly land of Hoth comes three flash drives sure to impress: Hoth Luke, a Wampa and a Snowtrooper. And from the land of Daogobah comes
Yoda, the 900-year-old Jedi Master who speaks backwards, is at one with the force, and now can store up to 16 GB of your precious data.
Article continues below advertisement